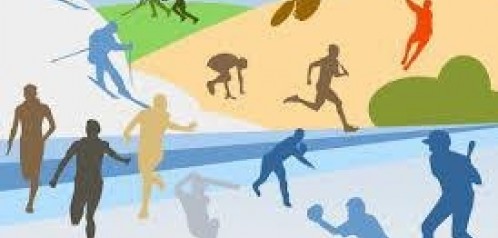 EXTERNAL COURSE CREDITS
Students are able to earn credit for accomplishments outside of the regular classroom setting. Examples are: Young Drivers Certificate, Bronze Cross, Royal Conservatory of Music, and BC Rep Sports Teams. For a full list of creditable activities and the specific requirements necessary to be granted external credits, please refer to the Ministry website:  http://www.bced.gov.bc.ca/graduation/ext_credentials/ext_cred.php or talk to your counselor.
GRADUATION REQUIREMENTS
Students require 80 credits minimum over three years to graduate, including the following 52 credits:
Graduation Transition Plan (GT) during the Grade 12 year.  The "Graduation Transitions" (GT) is a requirement for all BC Secondary school students enrolled in Grades 10, 11 or 12. GT is intended to prepare students for a successful transition to life after secondary school. Upon successful completion of GT, students receive 4 credits towards the 80 minimum required credits for graduation. In order to receive credit for GT, students must provide evidence of their achievements in 3 required areas: Personal Health, Community Connections, and Career and Life. GT is completed through Advisory (using myblueprint) as well as activities outside the student's timetable. For further information, please contact the Counselor.
Language Arts 10,11,12
A Science 10, 11
A Mathematics 10, 11
Social Studies 10, 11
Planning 10
Physical Education 10
A Fine Arts or Applied Skills at any of the 10,11 or 12 level
Students must also complete a minimum of 28 elective credits of which 12 of those credits must be at the grade 12 level (in addition to a Language Arts 12):
Students are required to write a provincial Numeracy (Math) assessment prior to graduation.
Students are required to write a Literacy (English) assessment prior to graduation.
Numerous post-secondary institutions require a second language at the grade 11 level. If you are unsure if you will need this to fulfill your plans, please talk to a counselor or career advisor.
Students who are planning on enrolling at a post-secondary institution MAY have to take up to 4 'approved' courses at the grade 12 level in order to be accepted. Universities have differing lists of 'approved' courses, so please be careful to check the institution you want to attend.​  GW Graham offers the following academic courses that appear on most university's approved lists: Foundations of Math 12, Biology 12, *Calculus 12, Chemistry 12, *Communications 12, *Comparative Civilizations 12, BC First Nations 12, French 12, Geography 12, History 12, *Law 12, *AP English 12, Literature 12, Pre-Calculus Math 12, Physics 12, *Writing 12, and Spanish 12.  (* denotes courses that are not recognized as 'approved' at all universities)
.